Outdoor living spaces have become more popular, increasing the demand for efficient & stylish electric heating solutions. This has made the recessed electric heater a go-to mounting method for modern outdoor heating solutions.
And now, with Bromic's new Low Clearance Recess Kit, incorporating a recessed electric heater into your outdoor living space is easier than ever before. Whether you're retrofitting an existing space or starting from scratch with a new build, the kit is designed to simplify the process and provide a sleek and unobtrusive heating solution. The recess kit is designed to integrate flawlessly with the Award-Winning Platinum Smart-Heat™ Electric Series.
Lets take a deeper dive into the features and benefits of the new Low Clearance Recess Kit and explore how it can transform your outdoor space into a cozy oasis you'll love to spend time in.
What Are the Key Features & Benefits Of The Low Clearance Recess Kit?
Benefits:
Reduced Installation Clearances: The solution fits within standard ceiling joists, reducing installation clearances when recessing your heaters. This means you can install your outdoor heaters in a tight space without worrying about creating a fire-resistant box or the clearance required for standard recess kits.
Compact Size: The required clearance cavity for the Kit is 82% smaller than standard recess kits. Its compact size makes it ideal for installations where space is limited.
No Framing Necessary: With The Low Clearance Recess Kit, building a frame around your outdoor heaters is unnecessary. The product comes ready to install, which makes installation a breeze.
Sleek Aesthetics: The product provides an elegant and discreet way to add heaters to your outdoor living space.
Temperature Control: The Low Clearance Recess Kit has ventilation to ensure proper temperature control within the ceiling cavity. This ensures that your outdoor heaters don't overheat, which could be a safety hazard.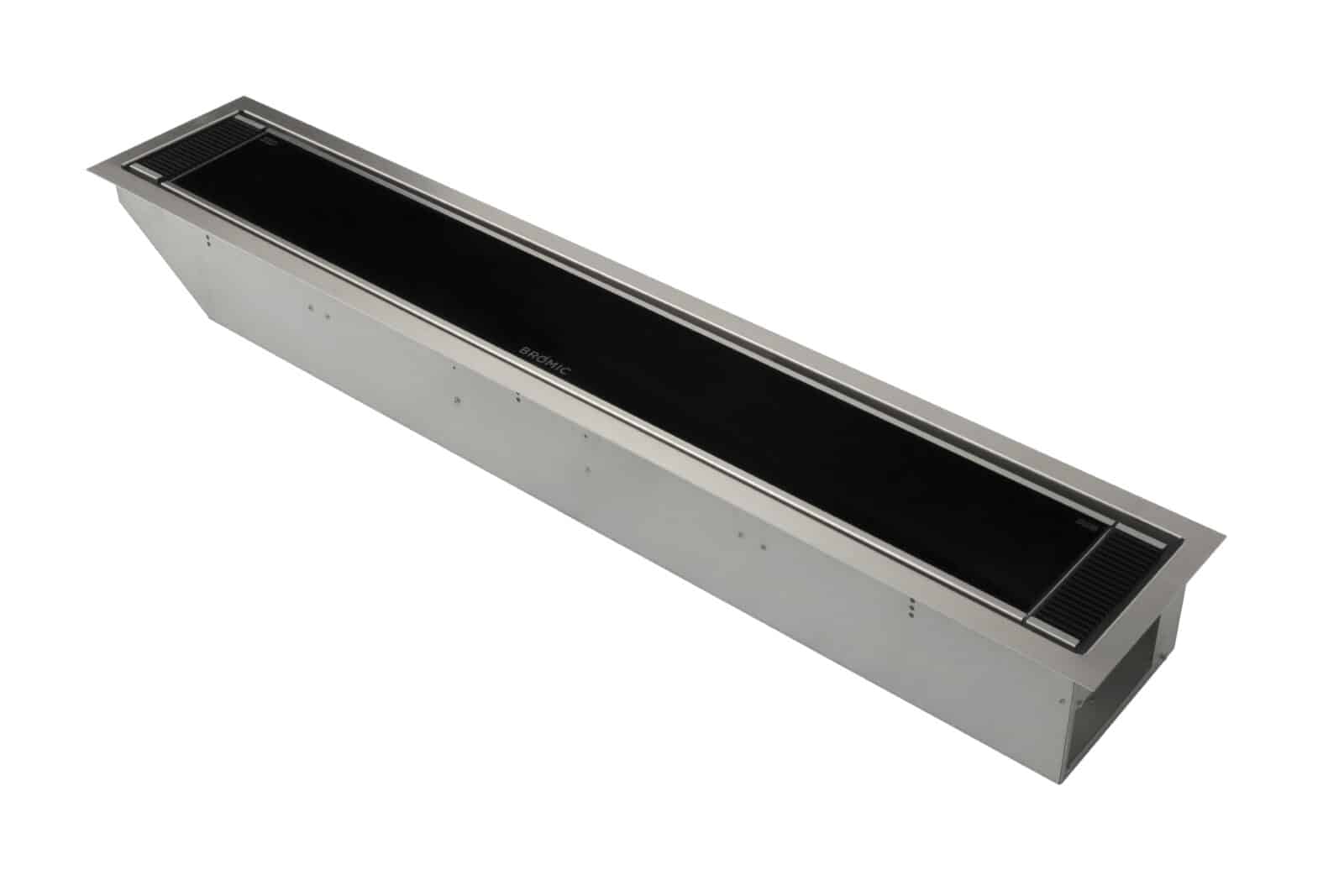 Key Features
Available in standard and marine-grade options for added durability and resistance to harsh outdoor environments.
Reduced cavity clearance of 7.1″, allowing for more efficient use of space and a sleek, flush-mounted installation.
Allows for continuous outdoor heating without any time restrictions. This feature distinguishes it from competitors who typically limit use to 4 hours.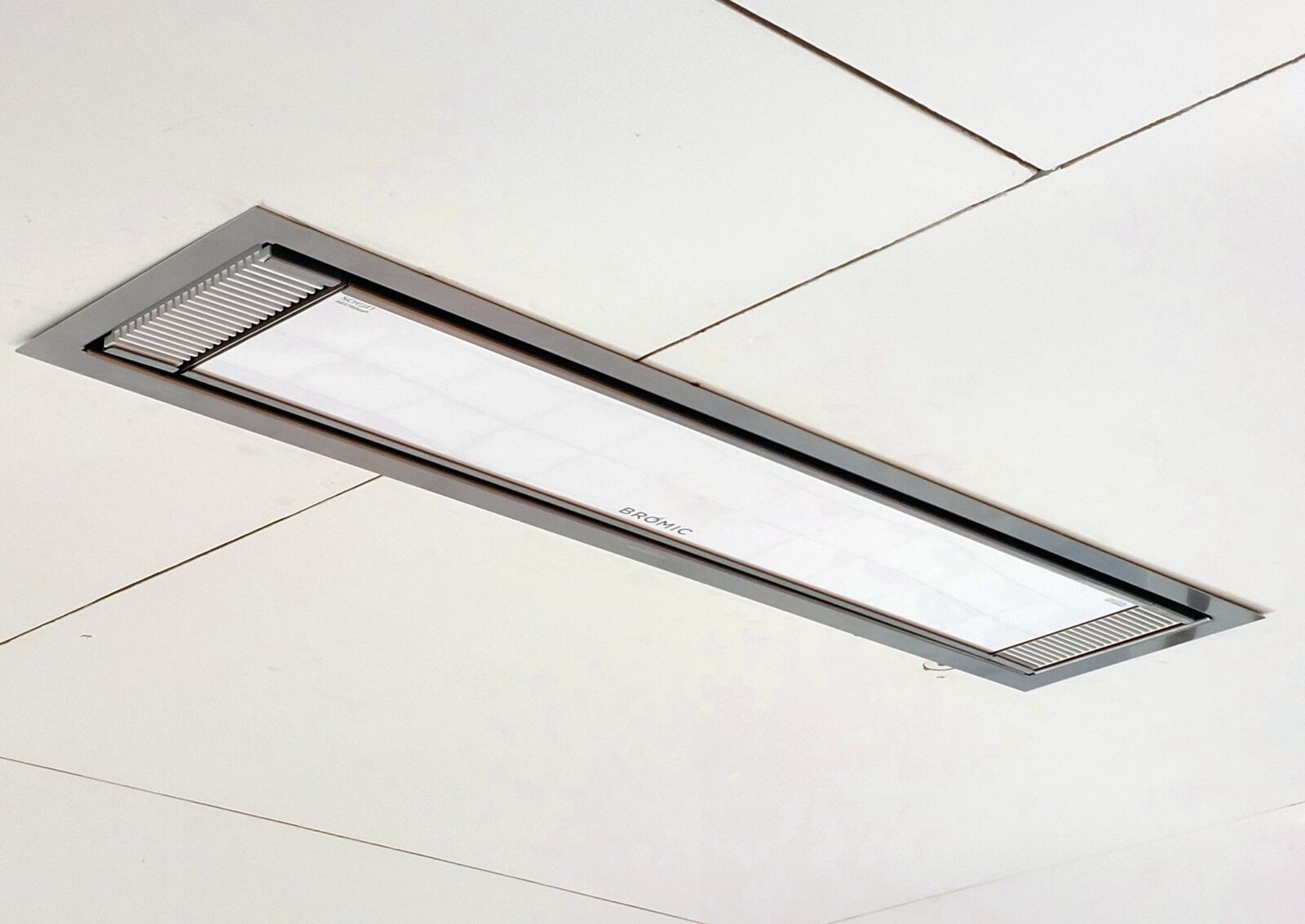 The Low Clearance Recess Kit Is Built Different
The Low Clearance Recess Kit stands out from its competitors because it is UL certified for safety. This means you can trust that it has been tested and meets high safety standards, whether you use it in your home or business.
The kit can also be integrated into louvered pergolas and ceilings with living spaces above, such as a second story. This distinctive characteristic maximizes outdoor space without sacrificing its aesthetic.
Not Sure Where To Start?
Bromic's complimentary Design Service uniquely differentiates the Low Clearance Recess Kit. It allows you to work with a heating expert to prepare a personalized heat plan for your outdoor space.
The heating expert will review photos, plans, and renderings of your space to recommend the best solution for your specific needs. This level of customization ensures that you get the most out of your outdoor heating system and that it meets your exact requirements.
Categories